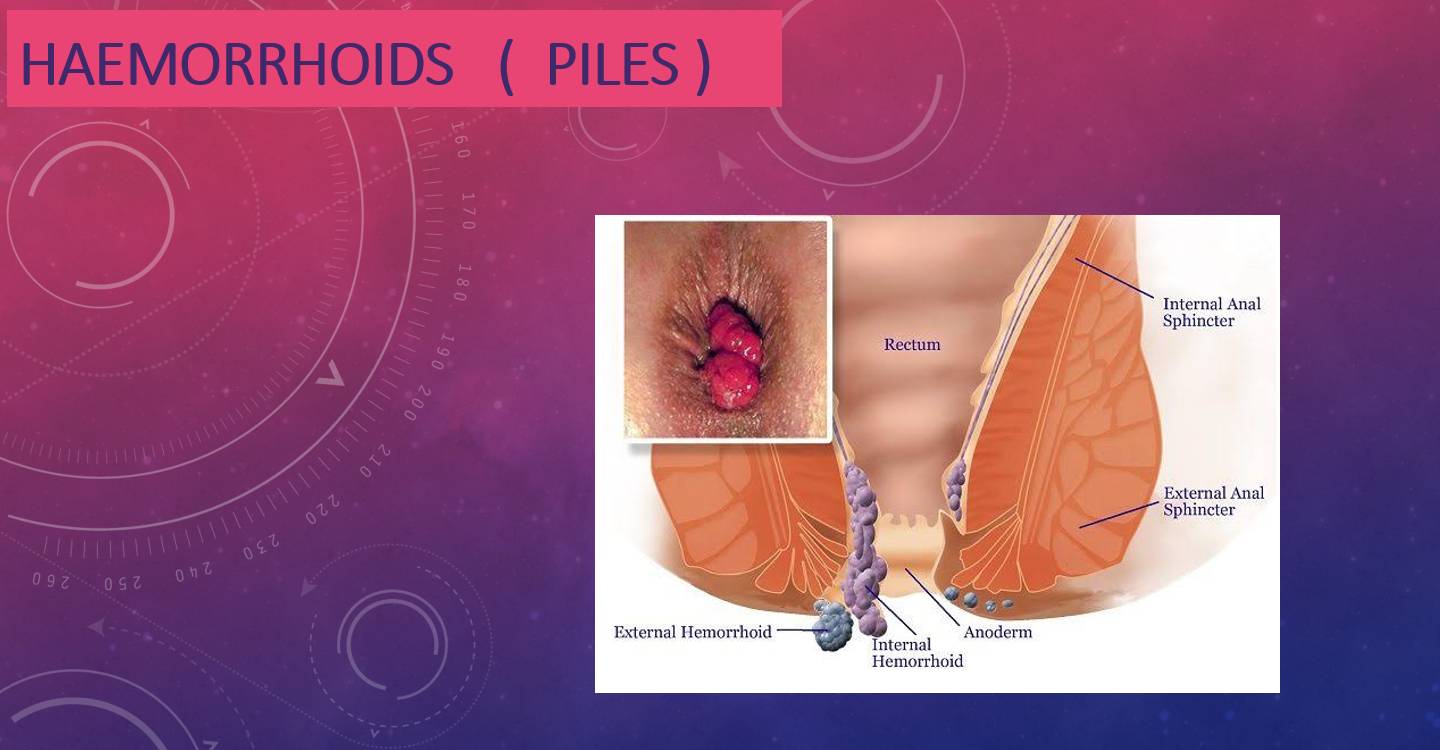 WHAT ARE  HAEMORRHOIDS ?
These are three main vascular cushions of the submucosa  of upper anal canal and lower rectum, filled with blood vessels and muscle fibres.  Hemorrhoids are a normal part of anal canal.
During our straining activities these cushions engorge so as to prevent  escape of flatus and feces.
They  become  symptomatic  hemorrhoids when they bleed, prolapse or thrombose.
They are located in submucosa in left lateral, right anterior  and right   posterior  positions. Arterial supply comes from the superior haemorrhoidal artery .
Venous drainage  goes to  superior, middle and inferior haemorrhoidal veins.
Tortuous  enlarged veins in the Ano-rectum in portal hypertension are not haemorrhoids , but are called as rectal varices & managed in different  way.
CLASSIFICATION OF HAEMORRHOIDS
BROADLY CLASSIFIED AS INTERNAL  , EXTERNAL & MIXED HAEMORRHOIDS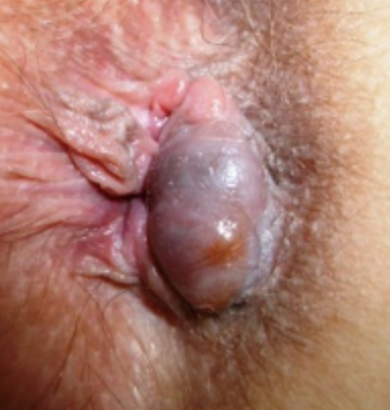 External Haemorrhoid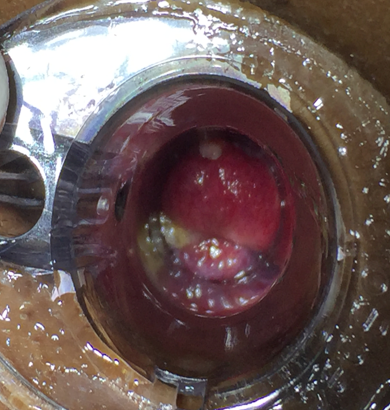 Internal Haemorrhoid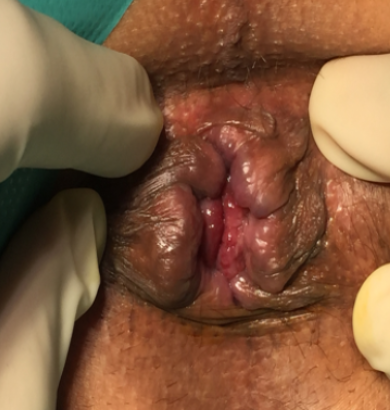 Mixed Haemorrhoid
GRADES OF HAEMORRHOIDS
GRADE 1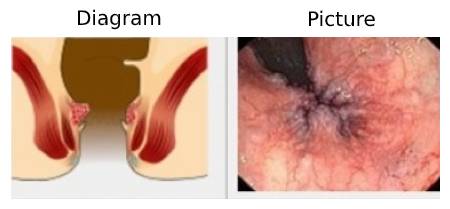 The hemorrhoids enlarge and might bleed. Do not protrude out of the anus.
GRADE 2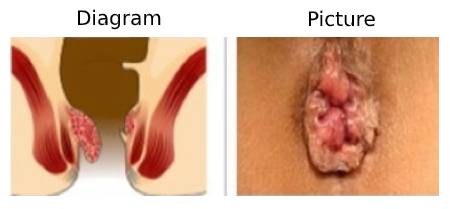 They protrude out during the act of defecation & retract back inside the anal canal
GRADE 3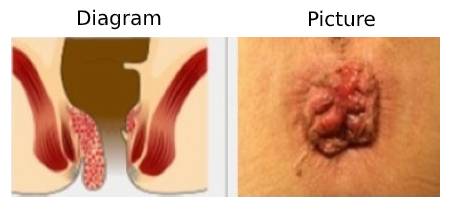 Haemorrhoids prolapse out of anus during defecation and after manual reduction, stay inside the anal canal.
GRADE 4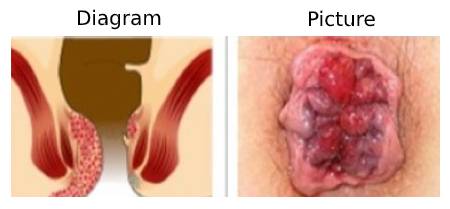 Haemorrhoids stay prolapsed out of anus irrespective of act of defecation.
HAEMORRHOIDS AND CONVENTIONAL HEMORRHOIDECTOMY WOUNDS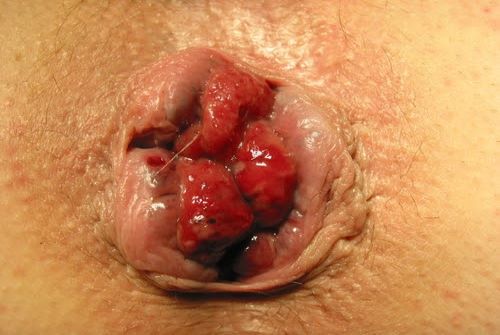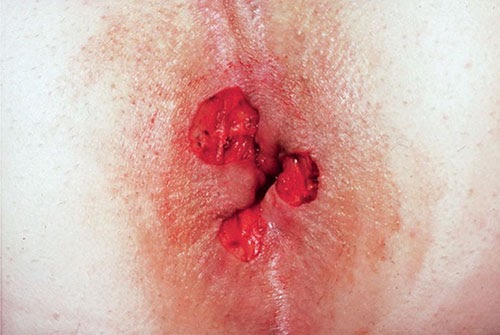 ETIOLOGY OF HAEMORRHOIDS
TWO THEORIES :
SLIDING ANAL CUSHION THEORY
The Anatomical stuctures holding anal cushions weken with passage of time as well as due to straining in chronic constipation leading to sliding down of the cushions. These cushions then get compressed by the tone of internal sphincter slowing down the venous return and causing vascular engorgement.
Matrix metalloproteinase enzymes which degrade collagen & elastin are found to be overexpressed in patients with Haemorrhoids.
HYPERVASCULARISATION THEORY
It has been observed that there is increased vascular supply to the cushions in patients of symptomatic Haemorrhoids.
Terminal branches of sha are larger in diameter, having greater blood flow and peak velocity, in these patients.
OTHER RISK FACTORS
1. Chronic Constipation  / Chronic Cough / Chronic Diarrhoea
2. Pregnancy
3. Pelvic Floor Dysfunction
4. Erect Posture
5. Aging
6. Low Fibre Diet
7. Sitting on toilet seat for longer duration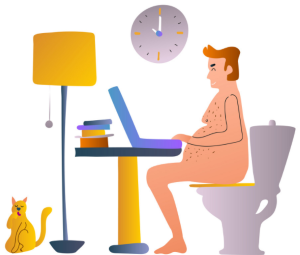 SYMPTOMS OF HAEMORRHOIDS
BLEEDING PER RECTUM
Bright red painless bleeding on defecation.
PROLAPSE
It is the protrusion of anal cushions either inside the anal canal or outside depending on which the Haemorrhoids have been graded.
Patient notices palpable swelling and fecal seepage or soiling in case of externally prolapsed Haemorrhoids.
MUCUS DISCHARGE & PRURITIS
Large Haemorrhoids with prolapsed exposed mucosa can produce lot of mucus discharge due to irritation and trauma. This together with perianal soiling can lead to irritant dermatitis with perianal excoriation & fissuring.
Matrix metalloproteinase enzymes which degrade collagen & elastin are found to be overexpressed in patients with Haemorrhoids.
PAIN
internal haemorrhoids become painful only if they are thrombosed or necrosed. always think of alternative diagnosis in case of pain.
DIAGNOSIS
History
Digital rectal examination
Anoscopy /proctoscopy examination
Flexible sigmoidoscopy/ colonoscopy ( mostly for differential diagnosis)
LEGENDARY TREATMENT METHODS FOR HAEMORRHOIDS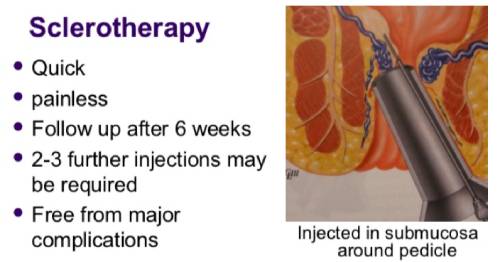 -Treatment of choice for grade 1 & 2 symptomatic bleeding internal hemorrhoids.
-Sclerosants like Phenol in Almond oil, polidocanol, sodium tetradecyl sulphate etc. are used.
-Complications like rectal ulceration, sepsis, pain are not uncommon.
BARRON'S BANDING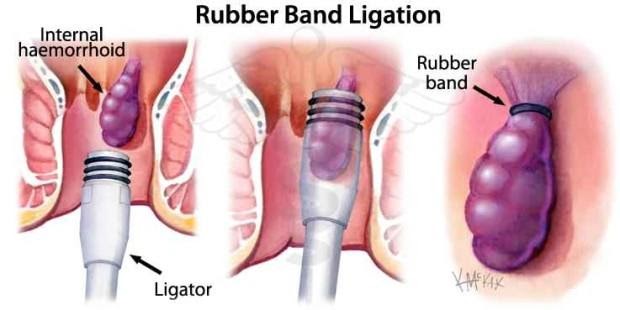 Simple Office procedure.
Inexpensive.
Rubber bands are applied to the pedicle base of internal hemorrhoid so as to cause aseptic necrosis & fall off.
Can be repeated.
Can cause severe pain if mucosa below the dentate line is included in the band.
Used for grade 2 & selected cases of grade 3 hemorrhoids.
HEMORRHOIDAL ARTERY LIGATION & RECTO-ANAL REPAIR
-As per the hypervascularity theory , there is increase in blood flow to the cushions from the branches of superior hemorrhoidal artery.
-Using a Doppler guided specially designed Proctoscope , audio signals from the arterial branches are picked up & about 6-8 branches of the artery are individually ligated.
-Immediate 70% shrinkage of the hemorrhoidal cushions happen & 100% in 2 months.
-It is a painless procedure since ligations are performed 3-4 cm above dentate line & does not involve cutting of tissues.
-Very useful in actively bleeding hemorrhoids and in patients on anticoagulants.
-Mucopexy for prolapsing hemorrhoids is done by a special suturing technique.
LASER TREATMENT FOR HEMORRHOIDS (PILES)
Laser is a light energy & stands for light amplification by stimulated emission of radiation.
Laser light energy gets absorbed by pigment hemoglobin and the water molecules in our blood vessels present in Hemorrhoids.
This absorption leads to coagulation of the tissues and immediate sealing & closure of the enlarged blood vessels.
Laser also seals the nerve endings making the procedure almost painless.
Procedure can be performed under local anesthesia and mild sedation. Patient is discharged after few hours of observation.
Since there is no wound/pain/bleeding, recovery is fast and patient can resume his daily activities from the next day onwards.
Lasers hemorrhoidoplasty is latest offering in management of piles & results so far are very encouraging.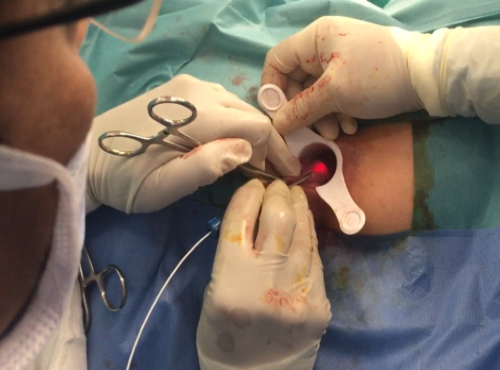 ADVISE TO PATIENTS SUFFERING FROM HEMORRHOIDS
PREVENTION: High fibre diet, Treating Constipation, avoid sitting on toilet seat for longer periods will help in prevention of piles.
Most of the patients suffering from grade 1 & some grade 2 piles can be managed by conservative treatment methods like using stool softeners and mpff medications.
Patients who pass blood with stools must get evaluated by a qualified surgeon who will perform a digital rectal examination as well as Proctoscopy for diagnosis and grading of Hemorrhoids as well as to rule out other serious causes of rectal bleeding and pain like rectal cancer.
The specialist might recommend Flexible Sigmoidoscopy or a Colonoscopy to rule out other causes of Rectal bleeding.
After a comprehensive check up, the specialist will plan the most appropriate management as per the stage of your piles.